Geomatrix Software Services, Inc., (GSSI) is one of the leading providers of Management, business and technology consulting services and solutions to companies across the globe. We create value to our clients by leveraging our industry knowledge, experience, industry specific best practices, and an insight into and access to emerging technologies supported by a strong project management and implementation methodologies. We pride ourselves as Total Business Solution providers and provide cost effective business and technical solutions to our clients with quality, speed, flexibility and consistency. GSSI provides its clients with a broad range of business process reengineering, performance improvement and information technology services.

Our technology-based professional services includes computer consulting, Internet/Intranet development, custom software development, and systems integration. Our clients are primarily medium and large corporations. Our work combines sound technology with creativity and leadership to help our clients achieve their business objectives. Our management team and associates have broad technical skills, and extensive real-world experience. This allows us to guide and support our clients to leverage their investments in information technology, improving their return on investment. The result: increased productivity and a greater competitive edge.

At GSSI, we go beyond the old concepts of software applications and offer advance, futuristic and complete integrated solutions for large, medium and small projects. Besides this, our services also include feasibility studies, communications, networking, design, development and implementation of software solutions.

We help clients develop and deliver best-of-breed technology solutions that empower organizations to reach their business goals. We help clients integrate technologies - including middleware technology, integration applications, and legacy interfaces - to solve complex business problems.

We know that true ROI requires both business and technology leadership. GSSI delivers Total Business Solution by working on providing smarter business solutions enabled with state-of-the-art technology services. Our technical experts are well positioned to bring such expertise to realize the business benefits.

Our unique approach to solve the complex business problems has attracted many organizations to work alongside. In collaboration with our clients and business partners, we develop tools that build successful enterprises. GSSI offers a unique combination of management, leadership, technology expertise, partnership, and people to lead the bold new business economy.
---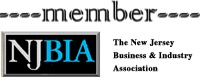 ---